"This is a home run!"
-John Lahr, theatre critic
The New Yorker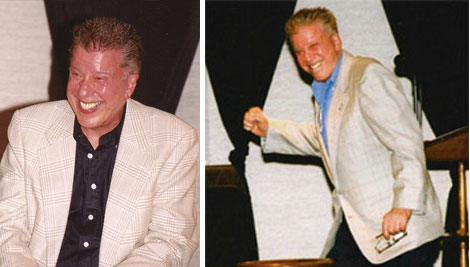 American Songbook expert and buff Jim Jimirro shares insights, behind-the-scene anecdotes and music from his vast collection. Thousands have enjoyed his vibrant and informed perspective on the music of Berlin, Porter, Kern and Gershwin, the lyrics of Mercer, Hart and Hammerstein, and the stylings of Sinatra and Fitzgerald.
Jim's presentations are packed with music and stories, but it is his passion that sets these lectures apart. His way of hearing this music in a special way — and getting others to come along for the ride.
The most common and gratifying type of response to Jim's sessions: "I have always loved this music but now will always hear it in a different, and more special, way"
View Schedule to see the next Jim J's Jukebox performance!