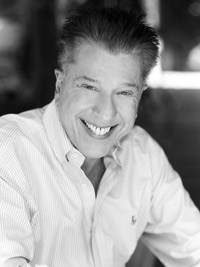 James P. Jimirro, creator and founding President of The Disney Channel and Walt Disney Home Video, is currently Chairman of the Board of National Lampoon. The venerated comedy franchise is active in all areas of entertainment, including motion pictures, television, video and publishing.
As founding President of The Disney Channel, Mr. Jimirro was responsible for the conception, development and launching of the fastest-growing pay service in history. Under Mr. Jimirro's guidance, The Disney Channel introduced many innovations, such as interactive programming and The Disney Channel Magazine.
From 1979 to 1985, Mr. Jimirro was President of Walt Disney Home Video and during this period was a pioneer in the industry. He introduced a number of innovations in the marketing of home video, among them the world's first home video direct marketing campaigns.
Mr. Jimirro received his BA degree in Radio-Television from Penn State University, and a Masters in Mass Communications from Syracuse University.
Mr. Jimirro is a voting member of the Academy of Motion Picture Arts and Sciences (Oscars), and serves on the Board of Visitors for the College of Communications at Penn State. He is a Director Emeritus of the Westwood Village Business Improvement District, and Theatre LA. He is listed in Who's Who in America.
He has been honored as Distinguished Alumnus by Penn State and was the Vision Fund of America honoree for achievement in the entertainment industry.
Mr. Jimirro is the author of numerous articles on media and it's relationship to society. He culminated his interest in this subject in 2003 when he established, at Penn State, The Jimirro Institute For The Study Of Media Influence. The Center explores the role of the media in influencing, for example, public opinion, buying habits and even voting patterns.
Mr. Jimirro is active in a number of enterprises involving the Great American Songbook, the music of Porter, Rodgers and Berlin, et al. These include serving as co-chairman of the selection committee in the Traditional Pop category at The National Academy of Recording Arts and Sciences (Grammys).
He conducts a popular lecture series on this music at the Beverly Hills Public Library and at other venues worldwide. This series, and its impact on those who attend, is the subject of a new documentary, "Jim J's Jukebox".